Welcome to OPMC.
Our passion is creating, managing and growing successful Online Businesses for our Clients.
*We specialise in Plugin & Web Hosting Solutions for WooCommerce & WordPress.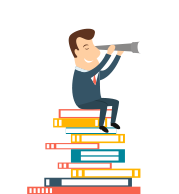 Our Vision
Our Vision is to provide high quality web solutions to our clients, that inspire them to refer us to others.
What are the signs of WordPress spam? Since the dawn of the internet, spam has been affecting websites all over the world. There are many different types of internet spam, but usually, it consists of irrelevant, dangerous and suspicious links and comments appearing on...