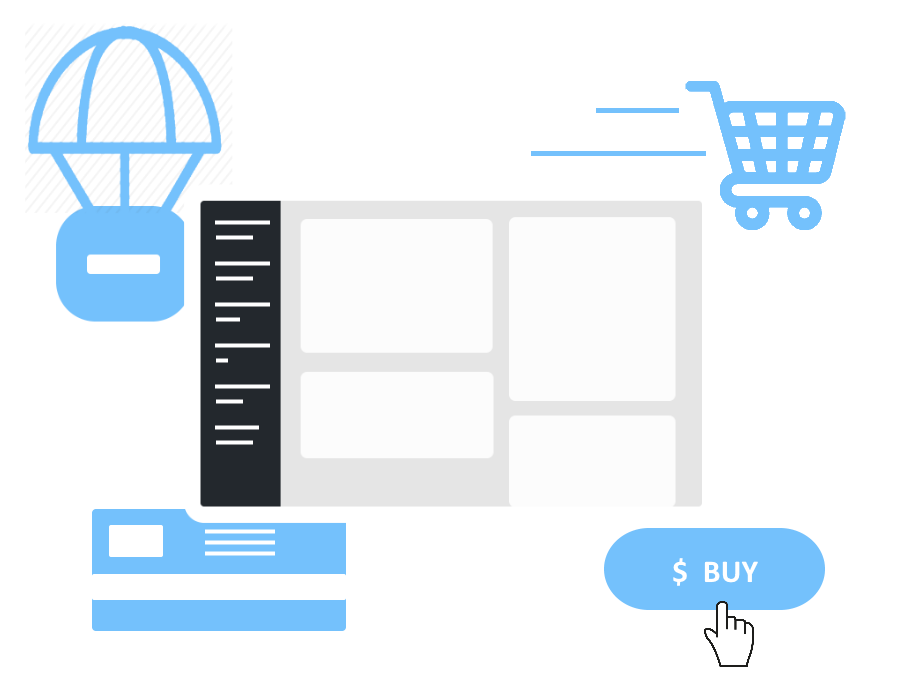 Powerful software for ecommerce
At OPMC, we develop multi-platform ecommerce solutions for proactive businesses looking for online growth. We have local and international experience, with listed clients in the ASX 200 and NASDAQ.
We create primarily across WooCommerce, Shopify and Magento.
Custom Plugin & App Development
Part of what makes the OPMC team so well regarded in our industry is our ability to work within and around many of the modern ecommerce platforms available today. This is because we invest heavily in our own ecommerce integrations and plugin solutions alongside our client projects.
Take a look at our numerous plugins for WooCommerce. You will quickly see the versatile scope of our professional team.
We are a growth-focused business. So whenever there is an opportunity to overcome a common or niche challenge, we develop a new custom plugin solution from scratch that addresses the need in the marketplace for your ecommerce business. That experience and dedication to innovating new solutions drive us forward to helping any client that we take on, regardless of platform.
Even though we mainly specialize in ecommerce plugins and app integrations, we work across many other platforms like WooCommerce, Shopify, BigCommerce, and Magento to help support our clients. Since our first official WooCommerce plugin launch in 2011, we have helped thousands of international customers with our own custom ecommerce plugin and app development and integration projects.
Our clients include everyone from high-performance startups to local small businesses to international software businesses who need to create a custom solution that successfully communicates between their online storefronts, third-party apps, and the ecommerce platforms they are utilizing.
We understand the frustration of bringing a new product to launch, only to see it hit roadblocks. We have dealt with the same barriers and work hard to create highly reliable custom plugin and app solutions. Our clients trust that our custom ecommerce development solutions can handle the massive load of data and visitation your business requires. That is why we code and stress test our apps and plugins to ensure they can function at a higher than expected standard. This allows you to reach your clients and deliver on your product value points as smoothly as possible.
Our clients include everyone from high-performance startups to local small businesses to international software businesses who need to integrate their services or solutions into a multi-platform custom ecommerce plugin or app.
If you have an online solution for customers to engage with and need a custom plugin or app developed for those services, you need OPMC.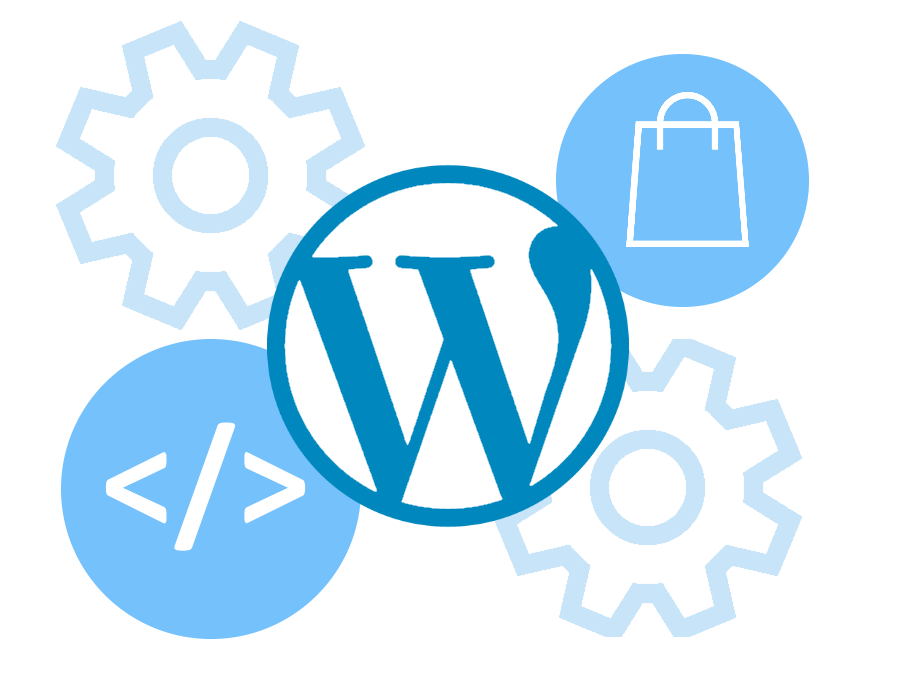 Tailor-Made Plugin Solutions
Every one of our ecommerce integrations is based on your company's unique needs and services. We pride ourselves on offering scalable, flexible ecommerce plugins and app integrations that will move alongside your business growth.
A solution that successfully communicates between technologies and helps you add impactful features for your customers is our primary goal. That is why we provide seamless integration and development to support your future success.
For example, when we worked with an ASX 200 client, we helped develop an integration for their Buy Now/Pay Later service based in Australia. They engaged our custom plugin development team to complete a new WooCommerce solution that eventually led to a Magento plugin as well. A Shopify plugin is also now in the planning stage.
When we are able to develop an integration that has been executed and delivered to a high standard, it makes it easier for that team to deploy across multiple platforms. Much of our success as a company comes from a quality experience with one platform. This eventually leads to other deployments because clients feel more secure with our exceptional results, lowering risks for future projects.
We have also worked with listed companies requiring ecommerce integrations of their products. With one NASDAQ-listed client, we were tasked with integrating a newly developed client API that was an improvement on a previous version. Our team had such great success during the WooCommerce solution that the client was happy to request cross-platform support for Shopify, Magento, and BigCommerce during the rollout.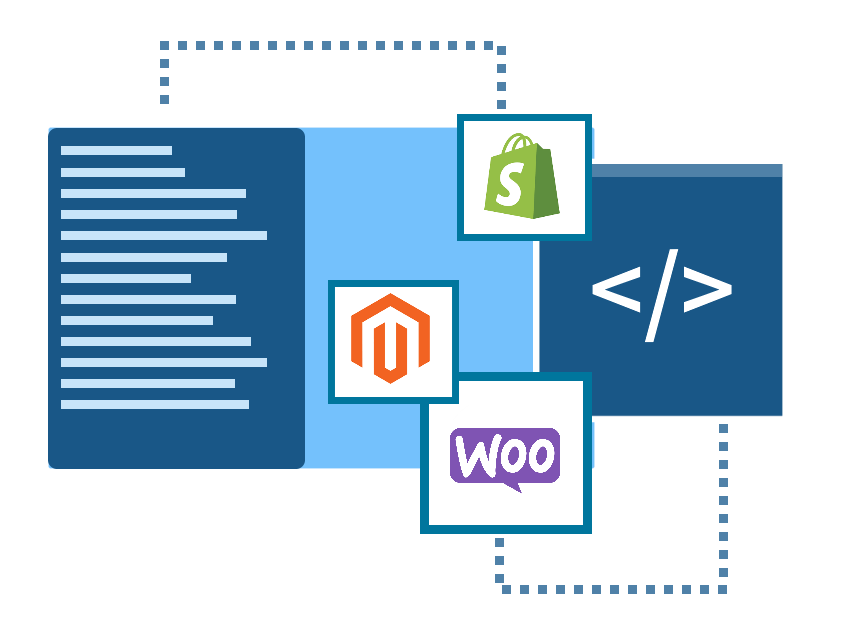 Flexible Plugin Solutions for Modern Platforms
There are many ecommerce platforms available to utilize for your online business. While most of our business relies on the more well-known options like Shopify, WooCommerce, Magento, and BigCommerce, we are happy to integrate a custom plugin for whatever your need. We specialise in the following services:
This includes developing flexible solutions by working in an advisory role. We are happy to offer advice on the best possible platform, custom app, new extension, or anything else needed for your new product where it will receive the most engagement or ease of rollout.
As an experienced plugin development team, we focus on the bespoke client requests to formulate a clear roadmap and development strategy from ideation to successful multi-platform integration. We are a leading provider of curated, high-end custom plugins that are reliable, scalable, and compatible with the latest updates.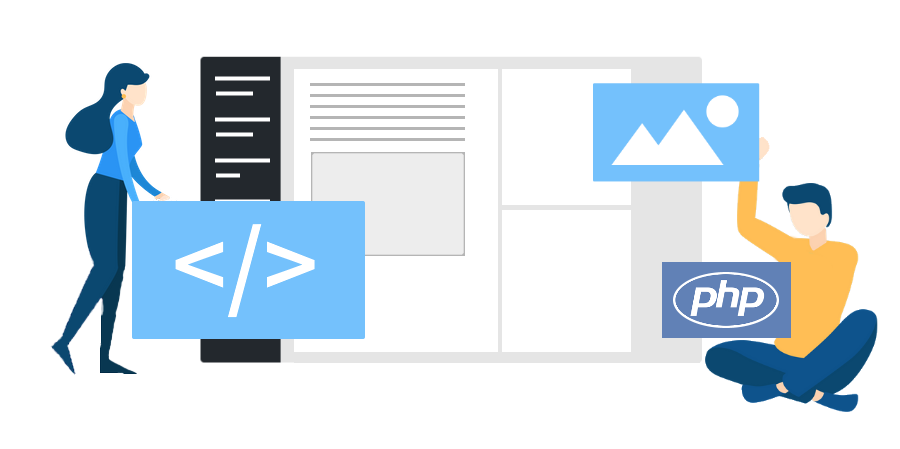 Unified Ecommerce Development Support
OPMC develops ecommerce plugins, apps, extensions, and support for the big four online store platforms. These include Magento, BigCommerce, Shopify, and WooCommerce.
While many of our clients request starting project on one platform, we are frequently engaged to expand these projects across others. For example, it is common for us to develop a custom ERP solution that integrates with Shopify and then receive a new order to extend that same ERP service into WooCommerce.
As a robust and experienced team of developers, we pride ourselves on building flexible solutions with innovative foundations that meet the needs of our clients, no matter the online platform. Please, feel free to reach out with any request related to a single online ecommerce platform or all at once. We are more than happy to work with any unique situation.
Get the Experience and Reliability You Deserve

Often businesses come to us when they have already invested time and money in a failed partnership to get a project off the ground. Maybe the provider they worked with in the past wasn't as experienced as they should have been or did not have the expertise needed to complete the detailed coding work.
At OPMC, we are the exact opposite. We focus on those specific clients that need an ecommerce plugin and app integration designed to exceed expectations. Rather than clients continuing down a track with another provider who will take their investment and deliver something of poor quality, we provide these businesses with a solid solution from the beginning conversation to the point of deployment.
We are proud of our reputation for reliable ecommerce integrations that meet the high standards of our business clients and the same quality we would put into our own proven products.
Schedule a consult with our team today and let OPMC deliver a high-quality custom and superlative plugin that extends the functionality of your product, service, or application.