WooCommerce Dropshipping is a powerful management tool for dropshipping stores. It is ideal for:
Managing a dropshipping store.
Notifying suppliers when their products are purchased through your store.
Quickly importing inventory per supplier
Assigning inventory to specific suppliers.
We're excited to say, we've had some major upgrades over the past couple months. Our customers have asked us for several new features, and we have been working hard to quickly and effectively add them to our plugin.
Below are some of the features we're most excited about:
SMTP Support  
SMTP is an email protocol which allows for secure and reliable email delivery. Our newest version of WooCommerce dropshipping can now send messages via your website's SMTP configuration.
Supplier admin dashboard
Your dropshipping suppliers now have access to a locked-down version of your WordPress website. After logging in, they can:
View orders placed through your store.
Check the status of orders and mark them as "complete".
View, edit or add shipping details to orders.
Download an order's packing slip as a .pdf file.
Quickly assign suppliers to products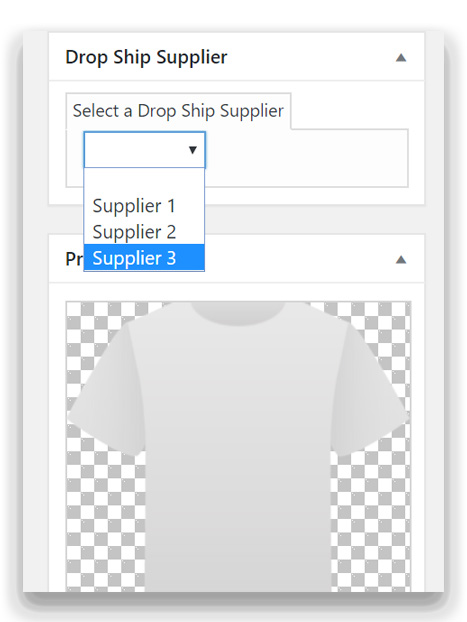 Now, you can assign a supplier to a product directly through the WooCommerce product editor. This speeds up management time by allowing you to quickly order and assign products.
Auto-create supplier login
Assign an email to a dropshipping supplier and WordPress will automatically generate an account for the supplier. They can then use this account to log into your store to view and manage orders assigned to them.
To download the newest version of WooCommerce Dropshipping, click here.
As always, thanks for the support! Our team of developers are constantly working to upgrade and improve the plugin with several new features already in development.