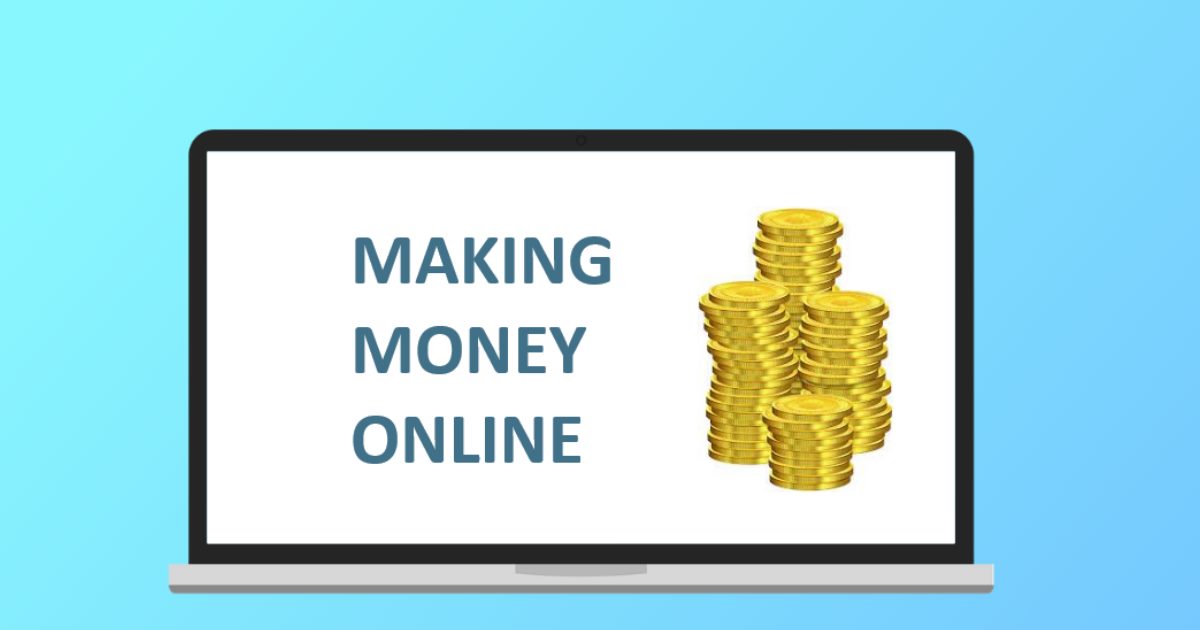 If you are looking to start a small business in Australia with little to no cost, there's no better time than now! With online businesses and services thriving, you can utilise the power of the internet to sell your goods and services all over the world. So where can you start? Read on to find out how your Australian business can make money online in 2019.
Sell your products through Amazon and eBay
Ecommerce in Australia has never been easier to get into, with Amazon and Ebay powering the way, starting your own Ecommerce brand is just 2 clicks away.
One of the biggest difficulties in selling products online is bringing traffic to your website. You can avoid this hurdle by putting your products for sale on one of the biggest marketplaces in the world. By listing your products on Amazon or eBay, you can place your products in front of millions of potential customers.
Selling on eBay
After creating a seller account, you can begin listing products on eBay. When you list a product on eBay, you pay an insertion fee. The price of the insertion fee varies depending on how much your product costs. Learn more about eBay pricing.
Selling on Amazon
You can sell products on Amazon by sending them to FBA (Fulfillment by Amazon) warehouse. After the products are verified, your listing will be activated and there is nothing more you will need to do. Learn more about selling via Amazon
Start a Dropshipping Store
Dropshipping is becoming an increasingly popular method of selling goods online. Dropshipping is when you list products from other providers on your website. When a product sells, you receive a cut and the manufacturer of the product receives a cut as well. Due to the mutual benefits that come with dropshipping, you will be able to find thousands of products to fit your store's audience.
The benefit of dropshipping is that you can create a store with thousands of products. When a product sells, all you need to do is send the customer's details to the manufacturer. With WordPress plugins like WooCommerce Dropshipping, this becomes even easier. WooCommerce Dropshipping sends automated order notification emails to your wholesale dropshippers when new orders arrive. This saves you lots of time and hassle.
So where do you start with dropshipping? The first step is to pick an eCommerce platform. WooCommerce and Shopify are two of the biggest platforms. The ideal platform for your business will depend on a variety of factors, such as how much time you have, how tech-savvy you are with websites and how much you want to pay. Click here to learn the benefits of each platform.
Buy and Sell Imported Goods Online
One of the most effective ways to make money is by purchasing items in bulk and reselling them for a profit. Websites like Alibaba allow you to make contact with suppliers all over the world. From there, you can order hundreds of the same item for a heavily discounted price.
When it comes to selling these items, you can use a variety of channels such as an e-commerce store, online marketplaces or even social networks such as Facebook.
Below are some goods that are easy to sell:
Mobile accessories (chargers, cables, memory cards, etc)
Apparel (T-shirts, hats, trendy fashion accessories)
Car accessories (car lighting, car audio, diagnostic tools)
Ultimately, the most profitable goods will depend on what type of business you are in. For example, a T-shirt printing business could save a lot of money by buying blank T-shirts in bulk. Alternatively, a hardware business could make a lot of money by purchasing parts, tools and other equipment in bulk via websites like Alibaba.
Do you need an e-commerce website set up? Or do you need great, secure hosting for your website? Contact us!
Design a Website
Do you have some artistic flair and an eye for digital design? If so, jump into designing websites and digital content, after all, eCommerce website designs are what makes online shops unique.
Learning web and graphic design is easier than ever in 2019 thanks to the huge amount of learning resources available. There are many online courses, tutorials and more on how to design a website. Furthermore, tools like WordPress and WooCommerce do not require the user to know how to code. After doing some research, you should be able to set up your own online store in only a few hours!
By familiarising yourself with basic web design principles, you can apply the principles to the steps above (eCommerce stores and dropshipping). This will allow you to create effective web content that turns visitors into customers.
Edit and Manage Other People's Websites
Websites always require maintenance. This ensures that they remain fresh, secure and up to date. Depending on your skillset, you can create a series of services that you can offer to any existing business website. The skills you might sell yourself with include:
Blog and content writing
Graphic design
Data entry (updating products and information)
Plugin integration (installing plugins such as payment gateways to improve sales).
Once you have acquired several clients, you will most likely be provided with regular work from each one. This will keep you busy and allow you to earn a decent amount of money via these services.
Alternatively, you can offer your customers great web hosting through our referral system and keep some of the profit for yourself. This will allow the websites you work on to remain fast and secure at all times.
Learn to Write Great Content
In 2019, high-quality web content is more sought after than ever. This means that learning to write quality blogs, articles and web content is a great investment of your time. Not only will high-quality written content keep a website's users interested, but it can also improve the rank of a website on Google.
The best written content will feature the following:
A catchy headline that is relevant to the blog's content and grabs the user's attention.
Use (but not overuse) of the correct keywords that the user will be searching for.
A variety of images, video content and internal/external links to support the written content.
At least 1500 words – Google tends to favour websites that have more information. A large word count generally means that your blog will cover more about the topic.
If you want to start a blog yourself, we can set you up with a fast, secure blogging website that uses your own custom name, URL and design. For more info, contact us!
Write an eBook
Writing an eBook is a great way to receive some passive income. This comes over time as more people download and, read and share your content. Similar to blogging, writing more content will increase your exposure and can eventually lead to great results. An eBook doesn't have to to be long. In fact, many users will prefer to download short stories, as they do not take as long to read.
"For a long time, short stories were actually a fiction writer's best way to break into paying work, and they can still form a strong part of your author career. Selling short fiction into paying markets nets you exposure, new readers, and, oh yeah, some cash!"
Some companies will be looking for writers to create eBooks or PDF files that explain their services, give instructional content or act as brochures/portfolios. Familiarising yourself with eBook and PDF design is a great way to find work from these sorts of companies.
Alternatively, you use your eBook as a way to receive subscribers and build your audience. Many sites offer free information in exchange for an opt-in for email marketing, a sign-up or a subscription.
To protect eBooks and other PDF content, we recommend that you use the WooCommerce PDF Watermark plugin. This will add a personal watermark to every PDF file on your online store, preventing people from editing your content as their own.
Do you need help with your online business?
Perhaps you want to start an online store, or maybe you need an effective website to support your business. Either way, we can manage and oversee this entire process for you. From website design and maintenance to secure, powerful hosting, we've got you covered.
Contact us today for amazing online and eCommerce solutions in Australia.