We are happy to announce our exciting update features for MYOB AccountRight users in our latest version 2.7. These features will give MYOB users ease of use and efficiency in their day-to-day tasks.
These upgrades give convenience and control to the merchants using MYOB AccountRight as an accounting suite for their businesses. MYOB Version 2.7 brings the following benefits for the Merchants:
Reduce the hassle of moving back and forth to track sync issues. 

Give more control and insights within their WooCommerce website.

Set the right invoice types of myob AccountRight in advance of customer purchase from WooCommerce store.

Distinguish between job types for products on WooCommerce and create multiple job types in myob for the services they offer.

Synchronise invoices under the right job head for every product independently. 

Easy to troubleshoot sync and invoicing issues.   
Check sync status to MYOB from your products 
Myob status will let users know whether a product is synchronised to MYOB AccountRight or not. This will allow users to take necessary steps for the specific product to synchronise it back again to MYOB AccountRight.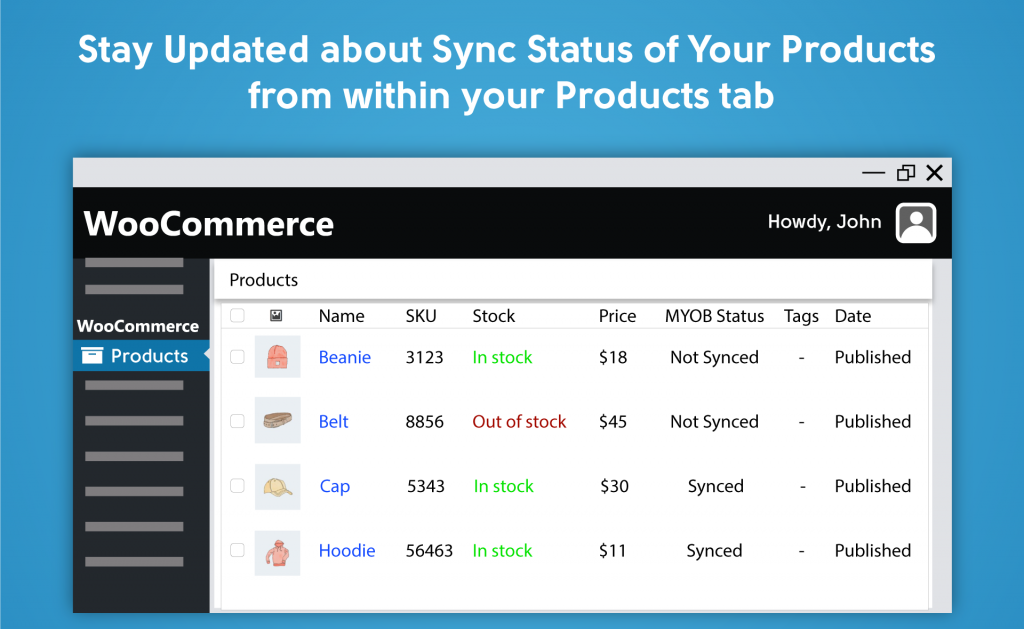 Select MYOB invoice type layout in advance from your WooCommerce store  
This feature enables users to select invoice layout based on the product type. MYOB AccountRight offers different invoice layouts for various types of products. This could be an item, simple service, professional service, subscription and so on. Choose the best option for your product within the product creation tab in WooCommerce and get peace of mind!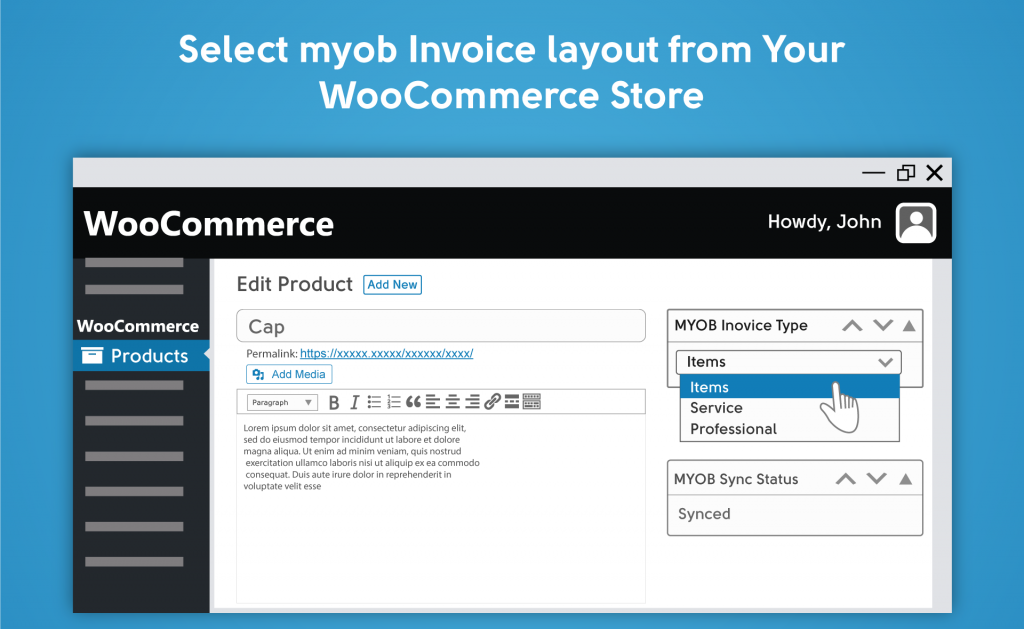 Assign the right myob job type for your product
Assigning detailed job code to your product is made easy by giving users the option to select a job code while creating their WooCommerce product. Simply select the job code from the drop-down list after connecting your WooCommerce store with myob AccountRight and Publish or update your product.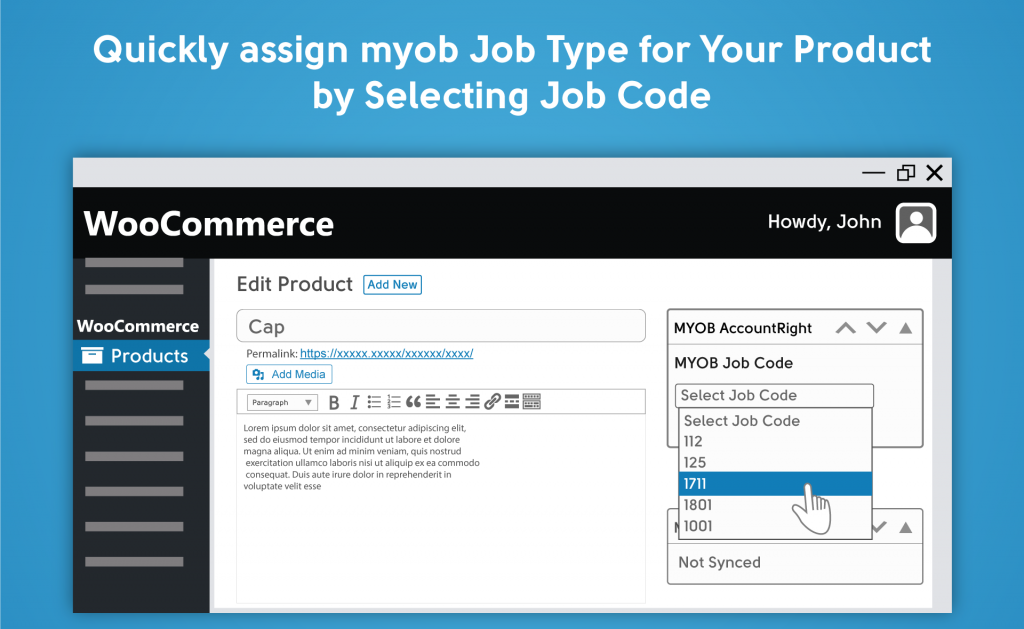 Stock on hand and Available stock functionality
Merchants can now choose and sync stock quantity from MYOB AccountRight as they prefer to update stocks of their products accordingly. 
Selectable options include "Stock on Hand" or "Available" available under the Sync Product inventory type drop-down within the Integration Tab.  

If you have any suggestions, inquiry or feedback, feel free to reach out to us directly via our email –  Support@opmc.biz