Overview
Purolator is a leading and reliable Canadian courier service that provides in time shipping, parcel, logistics and integrated freight solutions for more than 60 years. 
Purolator shipping method plugin for WooCommerce helps you enjoy a hassle-free delivery solution of your favourite shipping method, for your WooCommerce powered store. 
Purolator plugin for WooCommerce is easy to integrate and ready to meet your specialized shipping needs.
Existing features of Purolator shipping method 
Our previous release of Purolator shipping method for WooCommerce has following main features:
Show customers the approximate delivery date

Specifies the handling time associated with your products

Option to require a signature

Add handling fees to orders

Partial payment of the shipping fee
For details feel free to visit Purolator Shipping Method for WooCommerce
We have released version 2.5 of our Purolator plugin for WooCommerce with new features for merchants. Here's a quick preview of the update so you can see what's incoming:
Purolator package tracking made easy for customers
This update brings tracking integration for customers. When an order is marked as complete from your WooCommerce dashboard, your customer receives a tracking link via email. This helps your customers effortlessly check the progress of their packages for follow up. This feature will reduce anxiety of your customers, provide transparency and reduce pressure on customer support.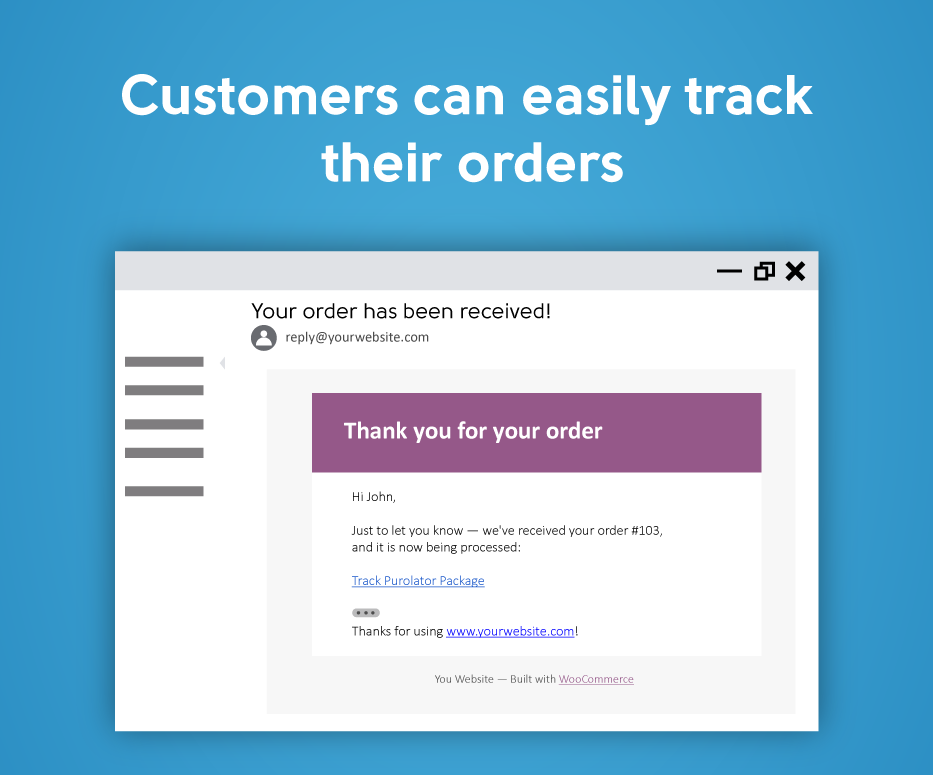 Webmasters can also track package & void shipment under order listing pages
A new feature is added for webmasters to track Purolator packages or void shipment from their order details page. For tracking a package all you need to do is open that specific order from your WooCommerce tab and simply click on "Track Purolator package" to check the status of your consignment. Additionally, if you want to cancel shipping labels for a certain product, now you can void it by clicking on "Void Purolator shipment" from the same menu.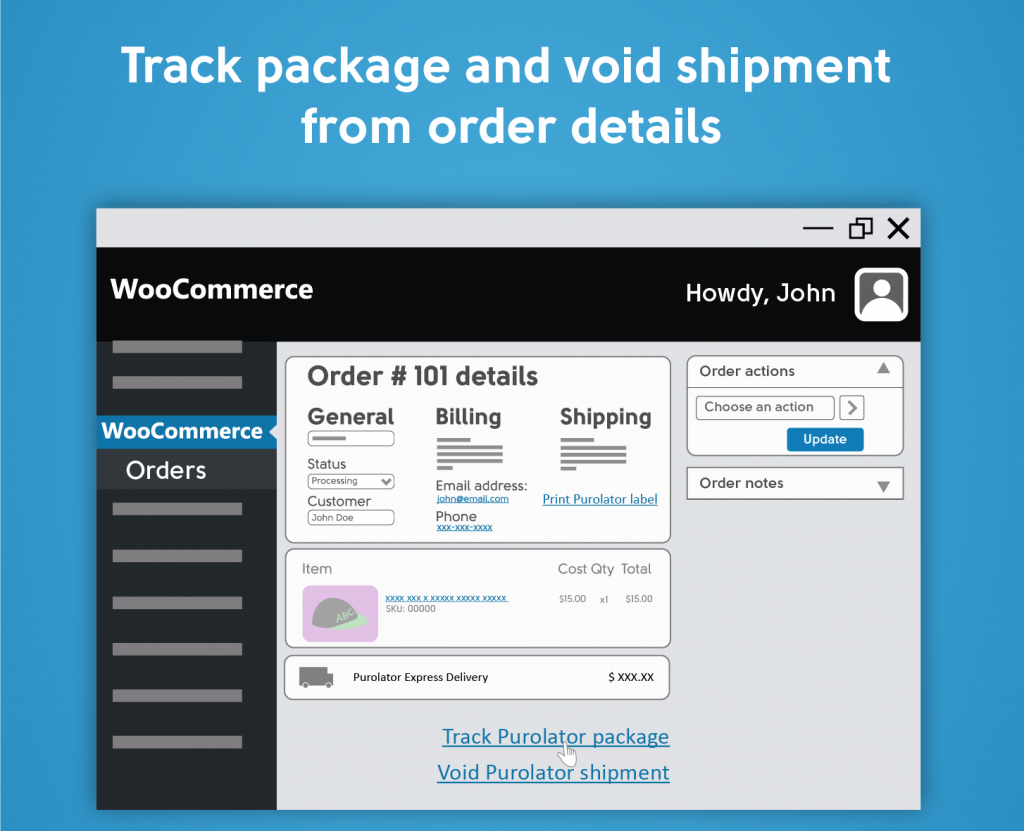 Introduced action icons on order details page
Action icons feature will help you know what action you can take for a certain order depending on their status. Simply click on action-icons in the WooCommerce order menu to update order status, print Purolator labels, and track or void shipments.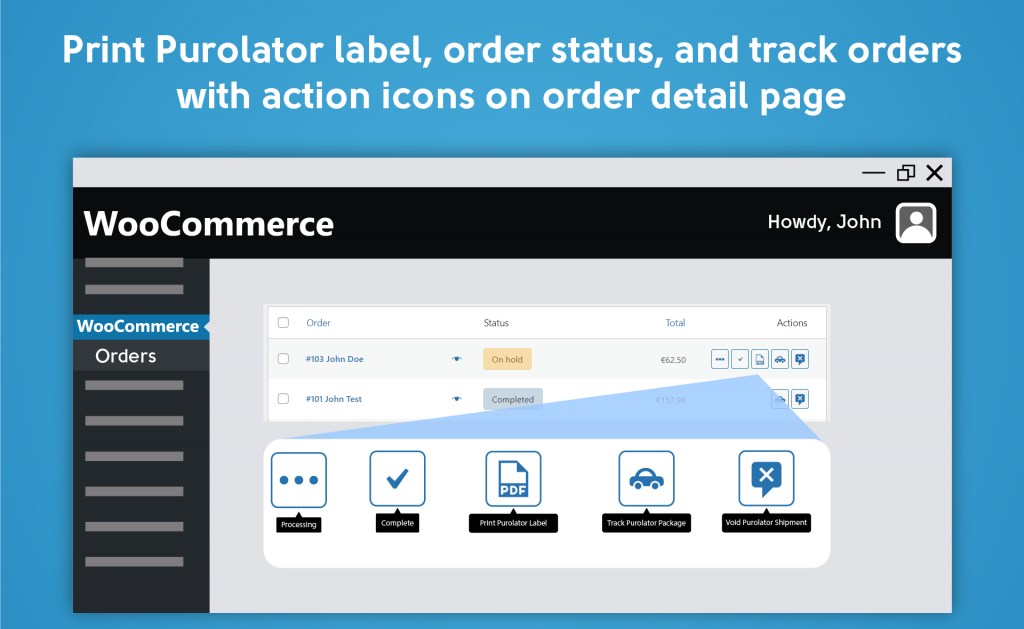 Quickly print Purolator labels from order details
Whenever an order is placed, the Purolator Shipping method plugin will automatically generate a Purolator label for your product. Labels can be accessed easily from the order details page. Simply print, paste and post it to your customer!