Fraud in the E-Commerce Space
E-Commerce fraud is an escalating risk for online sellers. As online sales have increased, unfortunately, so have opportunities for people to take advantage of vulnerable businesses in the e-commerce space.
In order to ensure their businesses are fully secure online, many businesses are utilising specialised customisation services so that they can make the most of the available online security software, regardless of which e-commerce platform they use. 
With a large amount of credit card information stored and transferred online, it has become easier for hackers to steal customers and merchants account information. There have been notable instances of mutations of old types of fraud including account takeover attacks, chargebacks and transaction fraud. 
In light of this, it is essential for online businesses to protect their stores and their interests by taking the appropriate precautions. 
About MinFraud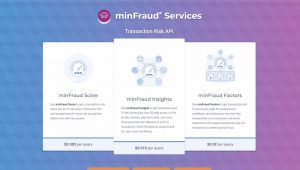 MinFraud is a transaction risk API that assesses the risk associated with an IP,  email, credit card,  device, and physical address before a transaction is completed. The software then returns a risk score and relevant data that automates transaction approval/denial and provide resources for any fraud prevention team.
What new feature you are going to have in WooCommerce Anti-Fraud with released version 3.6?  
WooCommerce  Anti-Fraud plugin is developed based on principles to help webmasters identify probable frauds, they may encounter while selling online via WooCommerce. Anti-fraud also gives you a head start to reduce affiliated risks of online selling powered by MaxMind's AI-based minFraud Services. 
This release provides a great deal more data to analyse fraud risk with minFraud Insights in addition to minFraud Score as well as a clear and intuitive dashboard to provide unified information of fraudulent activities in one place.
Get More Data Points for Risk Assessment with MaxMind's MinFraud Insights Integration    
MinFraud Insights is perfect for larger businesses looking to assess transactional risk on a larger scale. It supplies a broad range of data points that are further used by WooCommerce Anti-fraud risk assessment tool in combination with its own powerful risk assessment indicators to check the level of severity and take necessary actions.  
minFraud offer a number of web security services, perfect for businesses looking for a variety of options. minFraud Insights provides the greatest amount of data points and is suitable for larger businesses needing to assess broader risk factors.

Stay Vigilant with Anti-fraud Analytics with our Insightful Dashboard!
The dashboard provides an effective visual representation of orders by classifying risk based on their severity, so businesses can gain a better understanding of risks, any response required or action taken by the WooCommerce Anti-fraud extension for that particular transaction. The dashboard provides a visual breakdown of data, helping business owners make smarter decisions when it comes to protecting their interests. With anti-fraud dashboard you can quickly identify the following updates:
Recent fraudulent activities
Trends over a week
Transaction status of the latest orders
Number of emails blocked in 24 hours
PayPal accounts gone under verification
Total amount of  transaction marked as High-Risk.
Number of transactions put on hold due to high-risk
Orders cancelled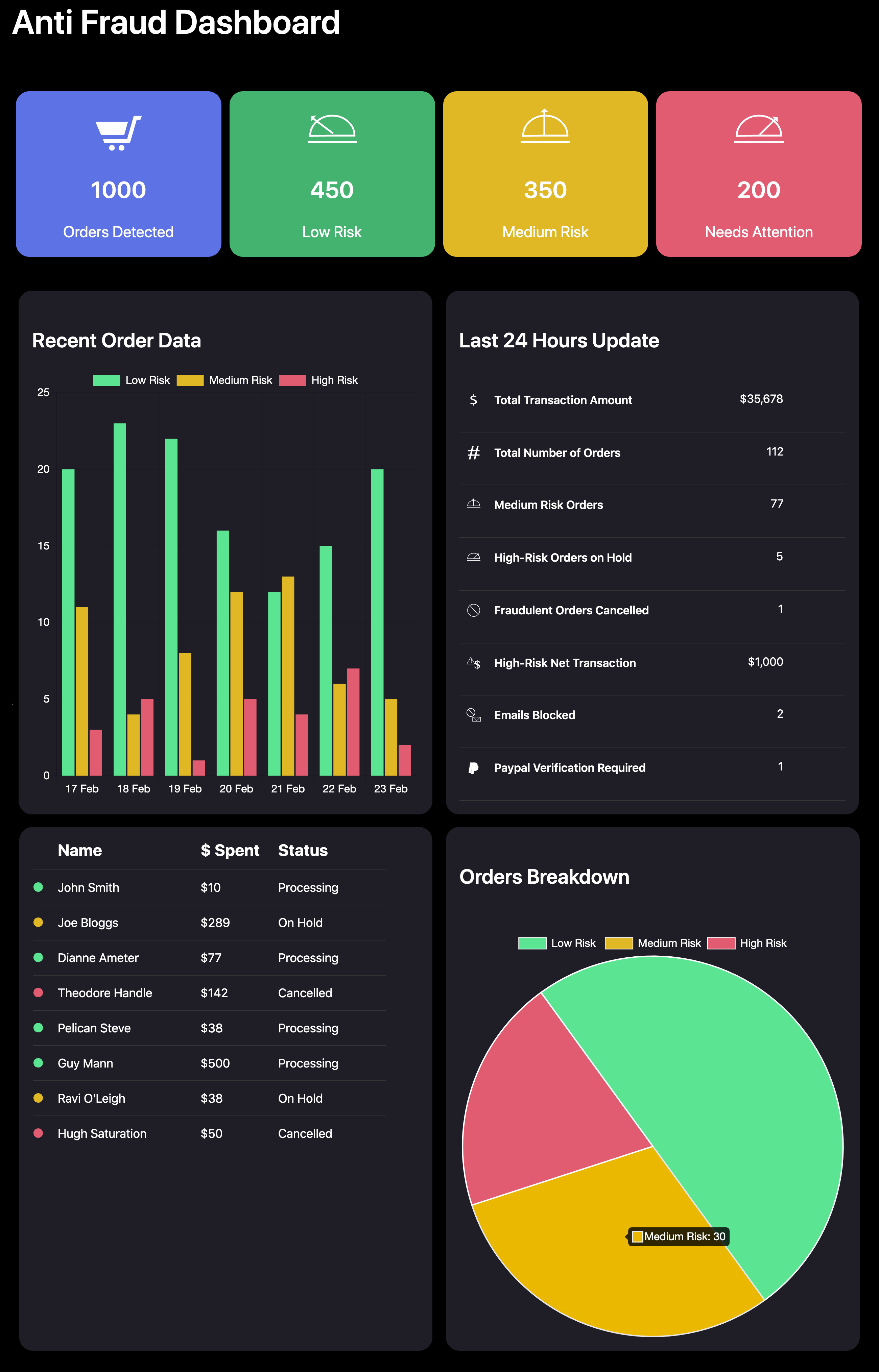 If you are new here and want to find out more, feel free to check out WooCommerce Anti-fraud plugin or contact our support!