The Statistics
In 2020 alone, eCommerce sales accounted for 16.1% of sales worldwide and there are nearly 2.05 billion people recorded digital buyers from all around the world.
It was not surprising that developed, web-friendly countries such as the United Kingdom and the U.S led the way in terms of the sheer number of online purchases made. Interestingly, Brazil has turned out to be an unexpected player in the ecommerce industry, with nearly 150 million potential customers, there is a huge ecommerce market just waiting to be tapped into!
With close to 150 million users, Brazil's internet market ranks number 1 in Latin America. On a global scale, it's ranked fourth in the world.
Brazilians spend the most money online purchasing:
Electronics
Cleaning Supplies
Appliances
Cosmetics
Beauty products
Household appliances
Home decor
Fashion
Computers
Safety equipment
Where to Start?
For drop-shippers who are based in Brazil, it can be a little overwhelming at first deciding where to begin and which products to begin drop shipping. Most dropshippers and sales gurus recommend starting with a specific niche and expanding your business from there, but that can also feel overwhelming for people just starting out. 
If you're not sure which niche you would prefer to focus on when it comes to dropshipping, take a look at the best-selling items below and it may help you find a niche and the top selling products you can sell within it! Some categories across various platforms are naturally more popular than others, niches such as arts and crafts, home decor, technology and accessories, and personalised items are niches that customers frequently visit and make repeat purchases from. 
Top 10 products to dropship to Brazil
1. Phone Cases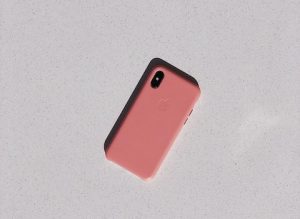 Phone cases are an evergreen product to dropship. Cellphones keep getting thinner, smaller and more lightweight, but that doesn't stop people from dropping them! Since it's now more expensive than ever to repair damaged phone screens and backings, consumers are happy to spend a little extra money making sure their cellphone can survive a fall.
Phone cases have become an accessory by extension, since it's possible to customise them so easily. Increasingly, consumers look to buy packs or bundles of different coloured phone cases so that they can rotate the covers and mix up the look of the phone from time to time. You can make the most of this popular product by selling different cases in bundles or packs- a helpful option for customers who may be torn between two different colours!
2. Wireless Headphones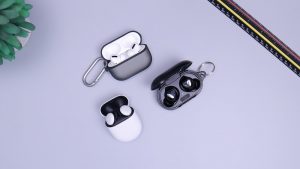 Apple Airpods, Samsung Galaxy Earbuds, Beats by Dre, these headphones all have one thing in common- they're expensive! For the consumer who doesn't want to miss out on the wireless trend and also wants to enjoy the benefits of going wire free (no more time wasted untangling cords!) the bluetooth earbuds available on the dropshipping market are an attractive purchase.
In Brazil the headphones market is projected to reach a value of US $849m by the end of 2021 and the market is expected to grow annually by 1.19%.  Latin America has been witnessing the highest growth rate in revenues from digital music subscription and streaming services in the last few years, thereby making the country a huge market for headphones.
3. Car Seat Covers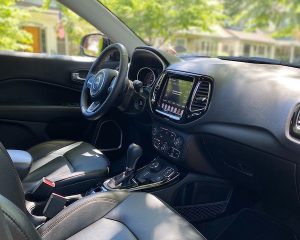 Car owners always look for ways to preserve their cars' exterior and interior. Research and development in the field of automotive textile material has led to the availability of a wide variety of materials at different prices, previously not available to the everyday purchaser. The prospect of having customisable seat covers that will protect their vehicle's upholstery and improve the resale value of the car makes the product an attractive purchase.
Dropshipping suppliers of car seat covers offer a wide variety of textures, colours, and patterns which is likely to increase the demand for seat covers. In Brazil, where citizens love to personalise and decorate their belongings and property, car seat covers will only increase in popularity over the coming years.
4. Smart Door Locks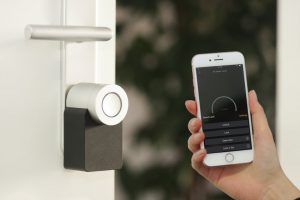 Revenue in the security segment Brazil's marketplace is projected to reach US$172m by the end of 2021. Smart lock systems are locking systems that are designed to allow users to lock and monitor security on their homes even while they're away.
The growth of the smart locks market in Latin America is attributed to the rapid growth of smartphones and bluetooth devices  through which such a locking system can be fully utilised. Fears relating to home invasions and intrusion have also bolstered the market in this area. Given that cellphones are such an integral part of the average Brazilian's lifestyle, any further technological developments that integrate them further and also give the user peace of mind and security will be welcomed.
5. Nail Decor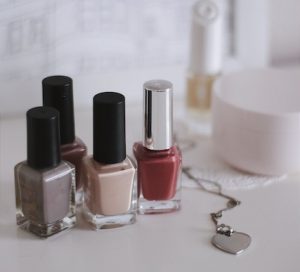 The Latin American market for personal care and beauty has grown immensely in the past few years and nail decor is no exception. Nail decor refers to the art of placing gemstones or 'bedazzling' your fingernails. Thanks to lockdowns across the world, many people turned to DIY nail treatments to keep their nails looking neat, tidy and trendy.
Whilst nail polish and manicuring sets may be a tough market to compete in, nail jewels and decor make up a segment of this popular niche that still has untapped potential!
6. Hair Clips and Head Bands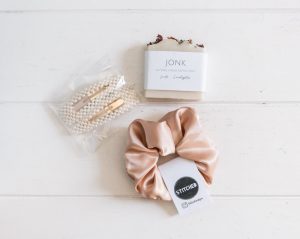 When you think of 'trendy fashion accessories' headbands may not be what comes to mind. However, thanks to the amount of virtual meetings and interviews that have been conducted in the past year, small hair accessories that can help you look more put together in a matter of seconds have sky rocketed in popularity. With colourful prints, turbans, headpieces and scarves already being popular accessories in Brazil, it's no wonder dropshippers are looking to move their hair accessory inventory in the Latin American market.
In a lot of our online engagements, the viewers focus tends to be from the shoulders up, this means that jewellery and hair accessories are suddenly getting a lot more focus than they otherwise might have. Headbands and hair clips can add a sense of professionalism and polish to a working-from-home outfit.
7. Costume Jewellery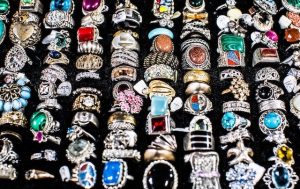 Brazil's market is highly influenced by changing fashion trends and inflation. Because to price-sensitive consumers, costume jewellery (jewellery made from non-precious metals or silver) has been increasingly popular. Brazilian's can keep up with the latest jewellery trends and feel glamorous, without having to spend thousands of dollars. The costume jewellery market is one of the fastest growing segments in the consumer and retail goods in Brazil, thanks in part to the increased accessibility citizens have to online retail.
Brazilian jewellery designers are known for combining coloured gemstones to create a rainbow of attractive colours in a single piece. This look is immensely popular among consumers in the domestic market and is considered to be one of the Brazilian style themes. Since these pieces often sell for top-dollar, it's no wonder Brazilians are turning to the more affordable online versions provided by dropshippers.
8. Wireless Charging Stations
The Global Wireless Charging Market size is expected to reach $25.6 billion by 2026, rising at a market growth of 28.4% CAGR during the forecast period.
Wireless charging is a system that is efficient, easy and safe for powering and charging electrical devices. In fact, by reducing the use of physical connectors and cables it offers reliable, cost-effective and safer advantages over conventional charging systems.
With Brazil's growing use of mobile phones, of varying brands- wireless charging systems that are compatible with a number of different phones eliminates the particularity problem many iphone, Samsung and Android users experience- there's no option for interchangeability between models and generations. The product appeals to the cost-sensitive Brazilian consumer, who may need power on the go, but few places they can use to connect to power for free. Wireless, portable charging stations eliminate this problem and are an excellent portable accompaniment for cellphones.
9. Hair Extensions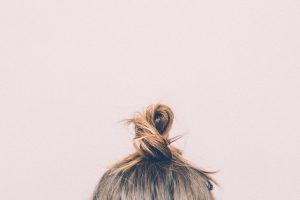 Brazilians are known for their magnificent hairstyles and long thick hair. For some citizens, the longer and thicker- the better! However, not everyone has the opportunity to visit their local hairdresser and have hair extensions professionally added. Much like DIY nail decor, many people have had to do the best they can with their hair at home. Fortunately, hair extensions are notoriously easy to put in and they add an instant touch of glamour to an everyday look.
The global hair extensions market size was valued at USD 5.8 billion and is expected to reach USD 13.3 billion by 2026, growing at a CAGR of 13% during 2021–2026. Due to growing trends amongst Latin-American consumers to imitate celebrities and an ever present interest in personal grooming and care, hair extensions and where to buy them is a topic that is consistently trending in Brazil.
10. Toothbrush Holders
Last but certainly not least- we have toothbrush holders! A simple house hold item that not many of us would think to sell, but when you take into account the fact that Brazil's dental market is the third largest in the world and Brazilian's take their oral health very, very seriously. Having healthy, white teeth in Brazil ( where people are known to have beautiful smiles) is a sign of wealth and class.
Dropshippers can take advantage of this interest by selling toothbrushes, toothbrush holders and other accessories related to oral health. Small house hold accessories like toothbrush holders can add a touch of personalisation to a home and help residents feel more tidy and organised.