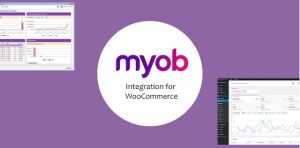 With the recent acquisition of OneSaas by Intuit, and the surprise announcement that they will no longer be providing their WooCommerce and MYOB service beyond July 2021, OneSaas customers are now forced to look for alternative solutions.
The official WooCommerce Marketplace MYOB Integration by OPMC is a popular alternative which has seen a dramatic rise in subscribers during the past 12 months.
In comparison to other available alternatives, this solution does not require a monthly subscription and is far less expensive. With just a one off or annual fee of $79 USD, you can find more about the plugin here.
As an Australasian business, with MYOB being predominantly focused on this market, we are open to feedback and discussing your specific requirements on improvements or customisations to this service.
Please contact us via our support channels for assistance and to discuss your specific requirements in the wake of the OneSaas changes.
Don't hesitate to get in contact, we would love to hear from you.