Is Dropshipping Still Lucrative?
The answer is yes! In spite of the global pandemic, the world has truly embraced ecommerce and online selling. The dropshipping market was valued at US$ 162.44 billion in 2019 and is projected to reach US$ 591.77 billion by 2027.
In 2020 alone, ecommerce sales accounted for 16.1% of sales worldwide and there are nearly 2.05 billion recorded digital buyers from all around the world.
Dropshipping is more lucrative than ever, if you know where to start. For dropshippers who are based in the UK, it can be a little overwhelming at first deciding where to begin and which products to begin dropshipping.

Most dropshippers and sales gurus recommend starting with a specific niche and expanding your business from there, but that can also feel overwhelming for people just starting out. 
What Should I sell?
If you're not sure which niche you would prefer to focus on when it comes to dropshipping, take a look at the best-selling items below and it may help you find a niche and the top selling products you can sell within it! 
Some categories across various platforms are naturally more popular than others, niches such as arts and crafts, home decor, technology and accessories, and personalised items are niches that customers frequently visit and make repeat purchases from. 
Here are some of the most popular products across these niches:
1. Magnetic Mobile Phone Holders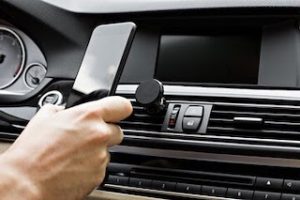 Phone holders have been popular for some time now, but having phone holders that are extra secure, low cost and convenient to set up are particularly appealing for the target demographic who spend a lot of time on long car journeys.

Magnetic phone holders make it easier to use apps on your phone whilst you're driving, reducing the risk of dangerous driving because your phone can be placed in a highly visible, easily accessible position. 
The penalties for using your mobile phone behind the wheel in the UK are getting stricter and mobile phone holders are a convenient way to circumvent those penalties.

In England and Wales alone, there are over 16.7 million daily commuters, who may spend anywhere from 10 to 90 minutes stuck in morning traffic!
It is likely they will be relying heavily on their devices for navigation, communication and entertainment whilst travelling and mobile phone holders let them make the most of their phones, without getting into trouble.

Mobile phones are a very popular item to dropship from a number of UK platforms, with large volumes of stock consistently being sold. 

2. Washable Felt Tip Markers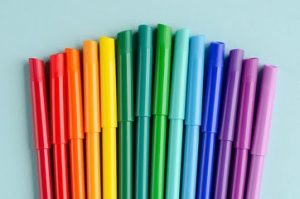 There has been a huge increase in arts and crafts supplies, particularly with many parents having to keep their children entertained at home.

The trouble with pairing small children and art supplies is that things can get messy. Very messy. So art supplies and stationary that are marketed as 'no mess' or 'easy clean' are particularly appealing for busy parents who want their kids to exercise their creative muscles, without destroying the house!
In January 2021, search terms such as 'arts and crafts to do at home' were recorded as break out search terms, due to their sudden spike in popularity.
Consequences of the pandemic aside, the rate of homeschooling in the UK has risen nearly 40% in the last 3 years and with nearly 8 million members of the population under the age of 10, that's a lot of small children who will be demanding tools and toys to help keep them entertained.

Entertaining and easy to clean, new parents, you can finally let 'art time' proceed without constant supervision.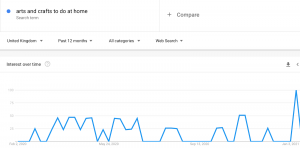 3. Eyebrow Tinting Kit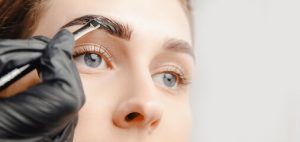 There's a reason 'how to tint your eyebrows at home' was one of the top trending google searches of 2020 and it's not because the majority of the population had been secretly harbouring dreams of becoming beauty therapists.

People in the UK have had to spend a lot more time at home and their usual service providers were suddenly no longer able to help them look and feel their best. 
 DIY beauty treatments and kits are incredibly popular right now. Salons and spas are closed or operating under incredibly strict measures or are experiencing a back-log of clients.
Sometimes it's just easier to do it yourself at home! Eye- brow tinting kits are cost effective and unlike waxing, you can't permanently ruin your eyebrows doing it.

People in the UK know eventually they'll have to venture outdoors again and meet people in person, DIY beauty treatments simply help them prepare for that moment. 
4. Personalised Stickers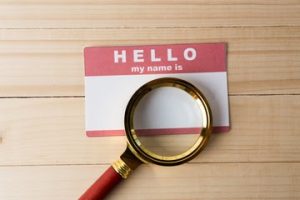 Personalised stickers are a low cost purchase for consumers but still make customers feel as though they are purchasing a 'special' or 'bespoke' product.

Like the Starbucks model, personalising items (like putting your name on a coffee cup) makes your purchasing experience feel specialised and like it was designed specifically for you- which in a way, it is!

Stickers are fun and colourful and make people feel like kids again. They are also a clever method of communication.
Stickers can create a strong affinity with a label or brand if they're well designed. So whilst they are predominantly marketed towards children, the nostalgia factor stickers trigger for millennial parents cannot be disregarded! 
For parents at home with kids, stickers can be an exciting and useful tool to reward them for good behaviour and if the stickers are personalised specially for them-even better! 
5. Garden Seat Pads and Cushions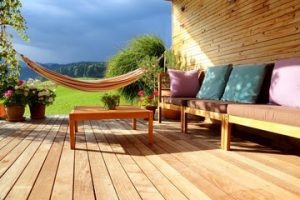 Gone are the days of reclining painfully in old wicker deck chairs! Customers are investing in outdoor cushions (and garden decor in general!)

Outdoor cushions are a way of making your outdoor furniture more comfortable, more personalised and allows you to be creative with your outdoor decoration. 

Outdoor cushions continue to be one of the most popular items sold in the outdoor and garden niche, particularly cushions that come in a variety of colours and sizes as they seem more customisable. 
With families in the UK spending more time together and at home, being able to curate your outdoor space and make it more interesting and personalised is a huge selling point.

UK customers are not currently able to shift to new environments all the time; so small items like seat cushions can give them a sense of control  over their personal space and the ability to decorate and change their environment as they please!

6. Wireless Mouse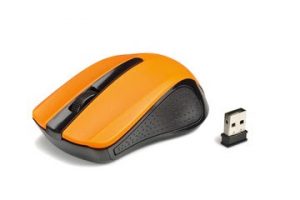 Everyone has experienced the frustration of having a tangled or 'too-short' mouse cord, luckily, with the development of wireless technology you can now use a wireless mouse!

Customers love the portability and convenience of wireless technology and they appreciate the fact that it is a multi-purpose item that can be used with different computers and desktops. 
With 1 in 4 people in the UK now working from home permanently, customers are looking to buy technology accessories that make their life just a little bit easier.

Even when people do return to their normal on-site routines, it is anticipated that a substantial number of workers will continue to work remotely on a permanent basis.
The wireless mouse is an excellent purchase for remote workers because it's so portable, work can be completed from anywhere and it is the perfect accompaniment to lightweight, slim laptops that have been so popular in the last few years.
7. Jewellery Making Supplies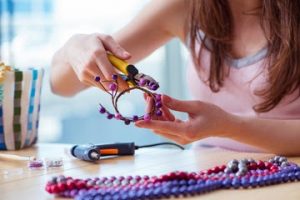 Jewellery making is a fun, low cost way to flex your creative muscles. Customers enjoy having the ability to create a product from scratch that they can then use themselves or re-sell for a profit!

The jewellery making niche is quite broad and has products for everyone- beginners to advance. It's a fun way to spend your free time and a good way to relax during stressful periods.
Jewelery making has become recently popularised with the increase in online classes and easy to follow courses that have become widely available.

Now, UK customers are able to participate in online courses from esteemed institutions such as the London Jewellery School and can indulge in a creative hobby and actually use and wear the things that you make!
8. Resistance Bands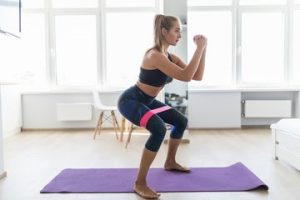 To say the fitness industry is a hugely successful business would be an understatement, fitness equipment and apparel is always going to be incredibly popular, but at the moment, resistance bands are having their time in the spotlight.

For customers who love to work out at home, resistance bands take their workout to the next level and can be used in a variety of different ways.
14% of the British population live in studio apartments, or else cohabit in detached houses that they share with their friends or housemates.

One unavoidable consequence of these housing environments is that there often isn't a great deal of space to exercise.
Studio apartments aren't designed to have home gyms set up in them! Because so many people are either working or studying at home, small, cheap pieces of workout equipment like resistance bands are easy to store and use and can help customers have a great workout in a small space. 
This popular resistance band set below has received over 14,000 ratings from customers who purchased them!

9. Engraved Pet Tags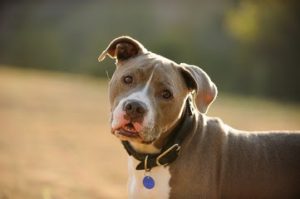 Remember the Starbucks model? Well, the same concept can be applied to your pet tag- not only can you include your pet's name on the tag (which is of course, the main point) but you can also add a little personalised message on the tag!
If customers are concerned about the safety of their pet, or if their pet is a particularly friendly breed, such as a Labrador, they can include a message on the tag warning strangers not to feed their pet, even if they look really hungry!

Personalised pet tags give pet owners an added layer of assurance and ensure pets stay out of trouble even when their owners aren't home!
10. Face Masks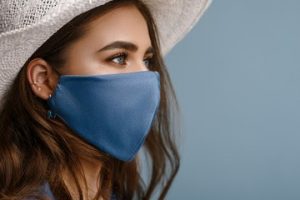 Of course face masks were going to be incredibly popular in 2020 and the purchasing trend is continuing into 2021.

Face masks  provide an extra layer of protection from those who are sick whilst also protecting others from you if you happen to be sick.
Trends suggest face masks will continue to be a popular accessory to use when travelling on public transport.

Considering nearly 1 in 65 people in the UK have contracted the Coronavirus, it is not only expected that people venturing outside their homes wear face masks, it is practically mandatory. 
Coronavirus aside, the reality is that people will continue to catch and spread their bugs and germs, and customers want to take steps to minimise the risk of infection as much as possible!

Face masks continue to feature as best selling products on Amazon.uk, particularly ones that are washable and allow for interchangeable filters.

Next Steps
For some of us, the difficult part isn't deciding what we want to sell, or even which niches we prefer- it's getting started!

Setting up your store, collaborating with manufacturers and managing customers can be a daunting process, that's why WooCommerce has developed a range of plugins that can help you run your eCommerce store.

The WooCommerce dropshipping plugin is a great place to start as it's designed to make dropshipping easy and hassle free. It is ideal for:
Managing a dropshipping store.

Automatically notifying suppliers when their products are purchased through your store.

Quickly importing inventory per supplier

Assigning inventory to specific suppliers.
Learn more about WooCommerce's dropshipping plugins here