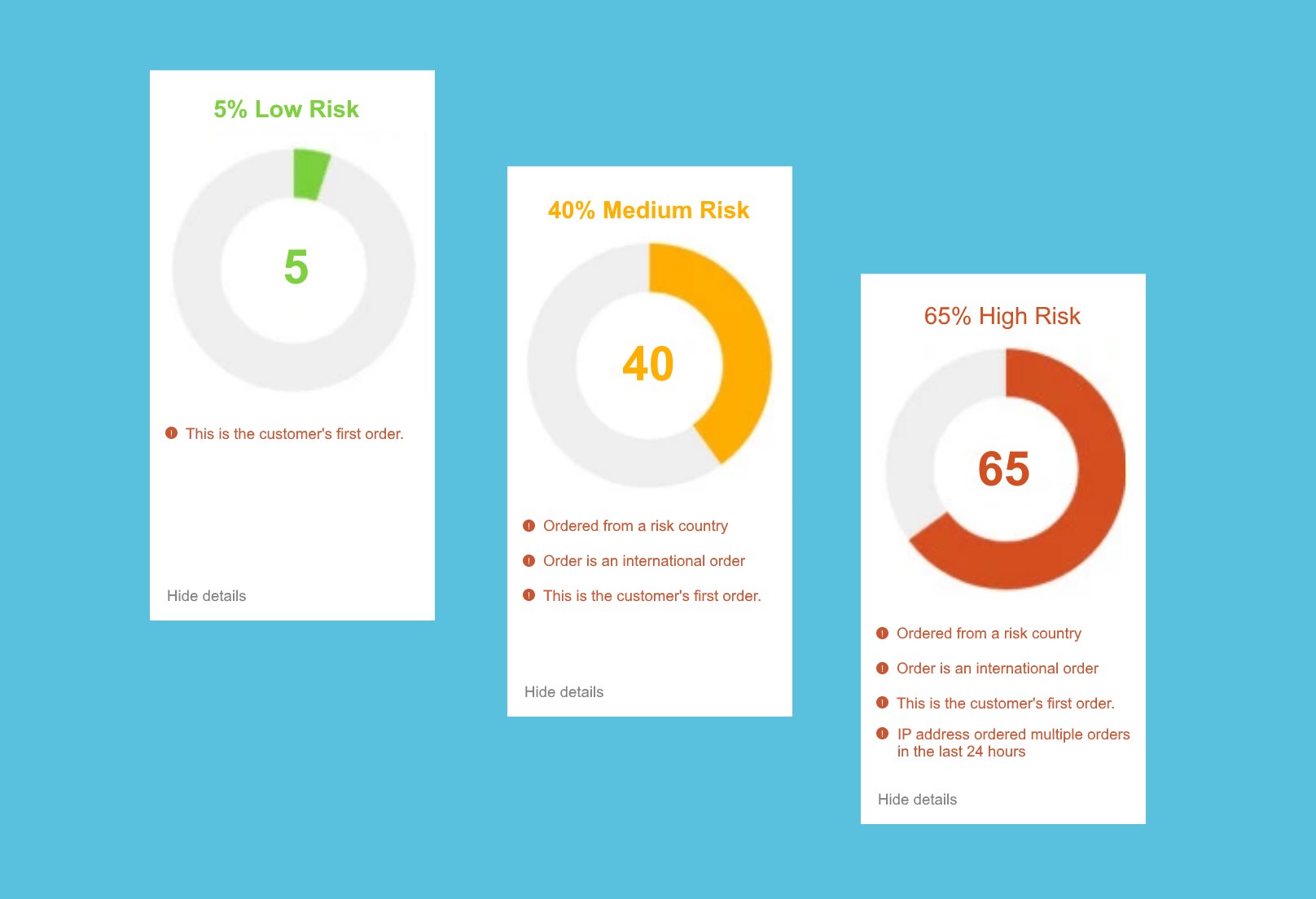 Recently, our plugin development team have been hard at work making improvements to our Anti-Fraud plugin. WooCommerce Anti-Fraud is a powerful fraud detection tool which uses a variety of factors to determine the fraud risk of each order. It then assigns a score to each order, letting you know how much of a risk the order is. Now, the plugin is even more accurate and powerful in detecting fraud.
Below are some of the most recent changes we've made:
Added a feature to send notifications to multiple emails – It is not uncommon for WooCommerce stores to have multiple administrators or store managers. For this reason, we've added the ability to send fraud notifications to more than one email. This allows for better sorting and detection of potentially fraudulent orders.
Improved geolocation and international order detection – Geolocation is used within Anti-Fraud to detect orders from suspicious locations. It should now be a lot more accurate due to issues that have been patched.
Improved score calculations – In a previous version of the plugin, there were some problems with the way scores were calculated. We're pleased to say that the score is now reflected accurately all the time.
Changes to proxy detection – Use of a proxy server is a common sign of dangerous orders. Now, proxies can now be detected more accurately and effectively.
To make the most of these new features, we recommend updating Anti-Fraud via woocommerce.com. It's free if you already own a valid licence.
What is WooCommerce Anti Fraud?
WooCommerce Anti-Fraud assigns a score to orders as they are placed. The higher the score, the higher the risk of fraud.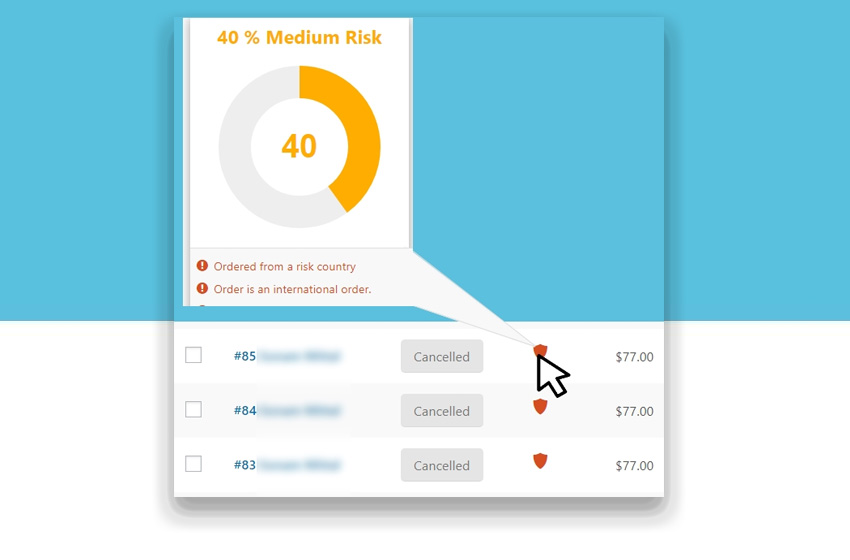 Automatically rate each order
WooCommerce Anti-Fraud automatically generates a score for each order based on several paramaters such as location, IP address and more. The higher the score, the more likely the order is to be fraudulent. The importance (weight) of risks can be customised via the plugin's settings.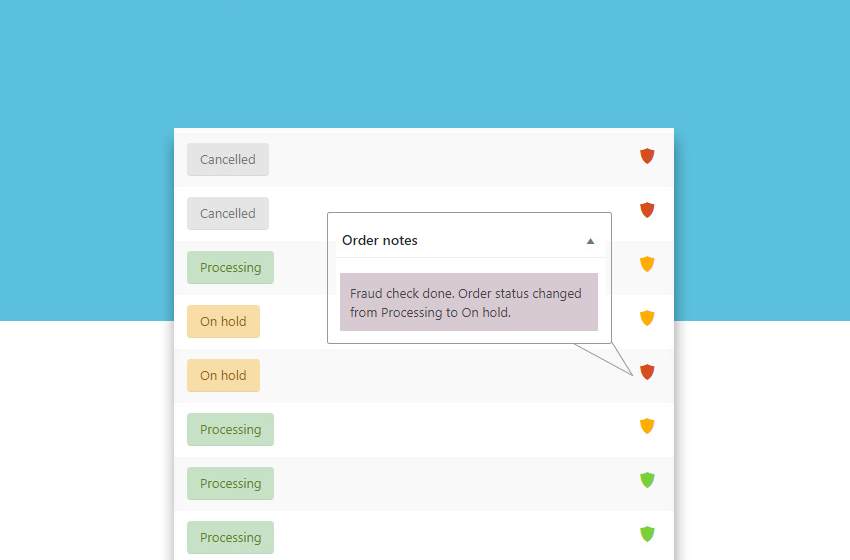 Automatically pause or cancer fraudulent orders
If an order's fraud score exceeds a specific score, WooCommerce Anti-Fraud can automatically pause or cancel the order. This lets you review the order before it is completed.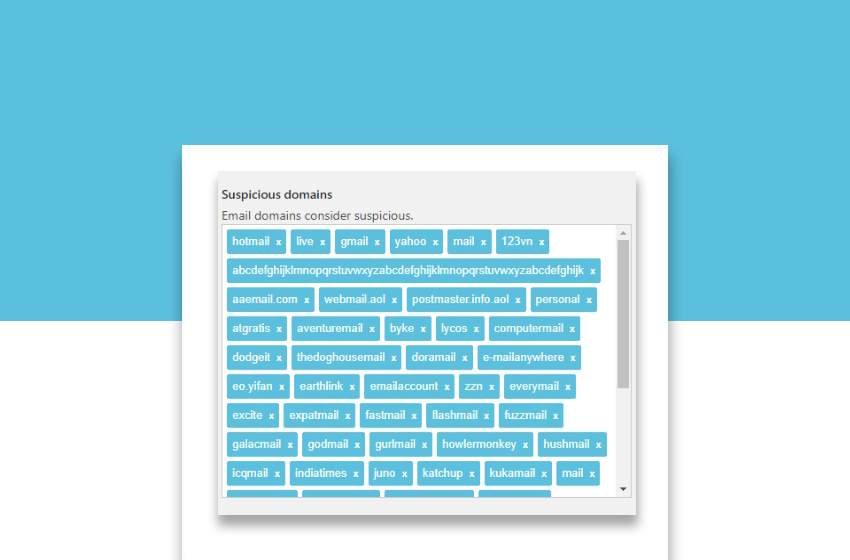 Flag and detect suspicious email addresses in orders
Some email domains are more commonly associated with spam and fraudulence. WooCommerce Anti-Fraud lets you flag suspicious email addresses and domains. When a user places an order using one of these email addresses, the plugin can notify you, place the order on hold, or cancel it altogether.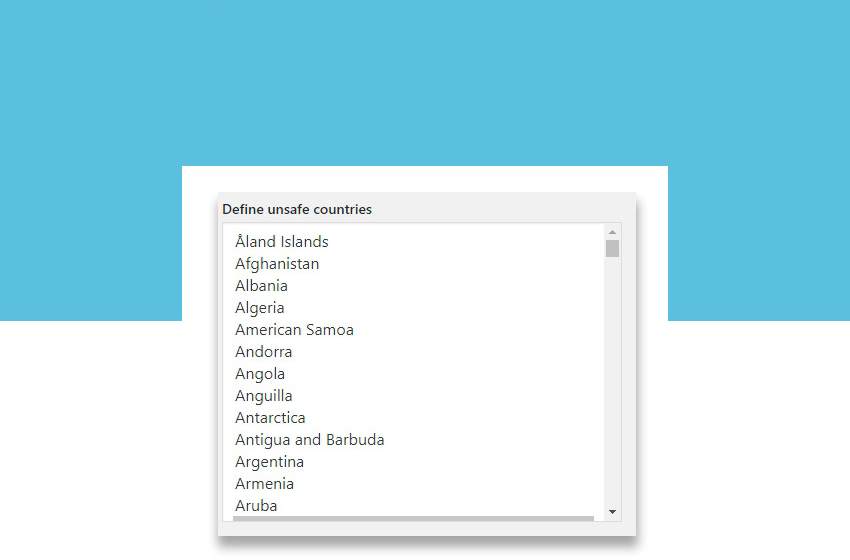 Be alerted about orders from specific countries
WooCommerce Anti-Fraud lets you create a list of unsafe countries. When an order is placed from one of these countries, a warning will appear in the order's score and description.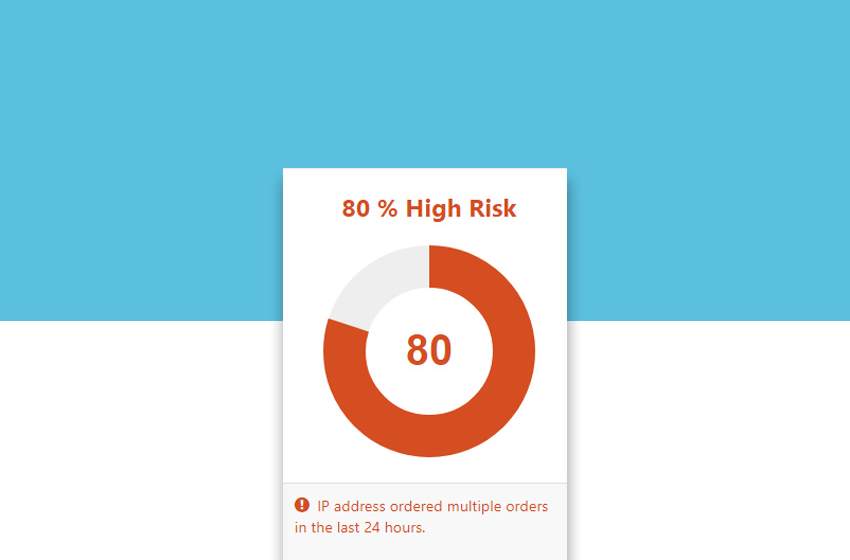 Detect multiple purchases from the same IP address
Multiple orders from the same IP address are one of the most common signs of fraud. WooCommerce Anti-Fraud detects orders from the same IP address, even if they are being sent to different addresses.
Require PayPal verification
If an unverified PayPal account places an order through your store, Anti-Fraud will send them an email prompting them to verify. Once verification is complete, the order will be processed.
Even more powerful features:

✔ Check if the order's IP address matches the billing country.

✔ Customise how different fraud risks affect an order's score.

✔ Disable risk calculations by setting risk weight to "0".

✔ Detect if the order was placed through a proxy.

✔ Detect if it is a customer's first order

✔ Blacklist fraudulent email addresses

✔ Auto-blacklist unsafe emails

✔ Whitelist safe email addresses