How important is customer service to your eCommerce business?
The answer: a lot more than you'd believe.
Traditional brick and mortar stores often emphasise the importance of customer service – and it should be no different online.
In fact, we would argue that customer service is even more critical online than it is for a physical store (even though this is also rapidly changing).
This is because before the internet existed, a brick and mortar store could have some bad customer experiences without large consequences.
The worst they suffered was the loss of that particular customer and any potential referrals from that person.
However, in today's internet-based business, it is extremely easy for a customer to simply put up a scathing review on any of the various review channels (such as Google, Facebook, Yelp etc.).
And the first thing a new customer will see when they search for your store on Google, is the shiny stars (or lack thereof) that indicate whether or not they should patronise your business.
This could cause you to lose hundreds of potential customers and significant revenue due to a build up of bad reviews.
As evidence, look at any major eCommerce store today and you'll find them putting in their utmost effort to provide a great customer experience.
On the other hand, customer service shouldn't be viewed as a something you need to do under "duress." This is because providing an exceptional customer experience always transfers into additional profits.
This could come in the form of repeat purchases or referrals from this satisfied customer (however, you will need to ask for referrals, even from happy customers. People are not naturally trained to refer others to your business. Customers are not sales people).
So in essence, customer service is an investment, not an expense. This is because any resources invested into improving customer service will undoubtedly return in additional sales and more customers.
So how can you improve your eCommerce store's customer service as a small to medium business WITHOUT breaking the bank?
To answer this, we've put together 5 action steps for you to implement better customer service on your online store.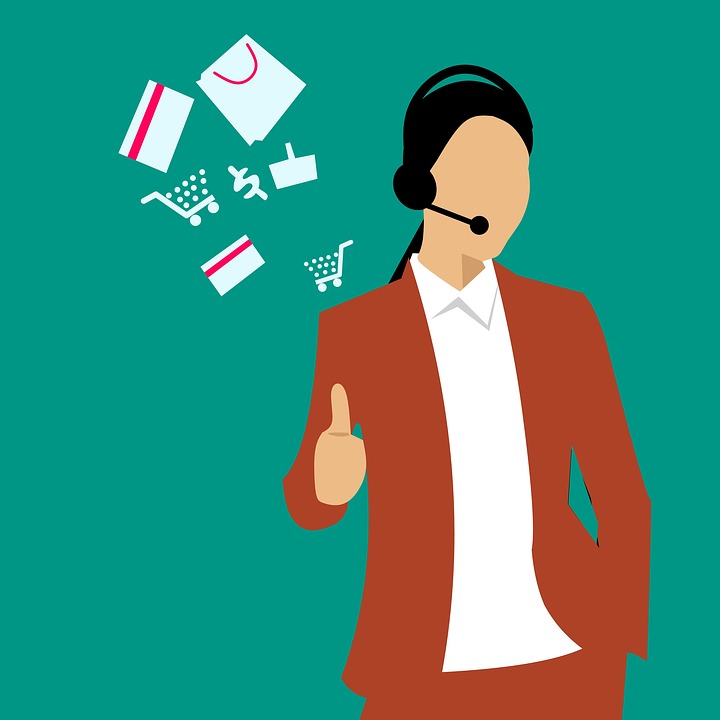 1. Offer Live Chat To Improve Customer Service
If your eCommerce store gets a significant amount of live traffic, you will definitely want to consider having a live chat service.
We cannot define the exact numerical amount of traffic you need in order to justify a live chat service.
This is because all online stores offer different products at varying margins (and subsequently, the value of each customer depends on the product sold).
You will need to calculate how much each customer is worth to you, and figure out if the economics of running a live chat service makes sense for your business.
In general, the more complex and technical your offering is, the more likely you will want live chat to help your customers make the right decision.
Not only does this help your customer, you can also use to begin a sales conversation by initiating a phone call.
So now, not only are you providing better customer service, you are also providing high-quality leads for your sales team.
Some popular live chat solutions include ZenDesk, HelpFlow and Zaza Chat.
But what if you run a small, one-person operation?
In this case, we recommend using a Chat Bot service like Collect Chat or Botsify to provide a pseudo-live chat experience.
Essentially you can use the Chat Bot like a live "frequently-asked-questions" service with pre-programmed answers.
These are not overly difficult to set up and is better than having no chat options at all.
These bots also come with the option for driving enquiries from customers (for questions the Bot can't answer), so it also opens the door to a sales conversation.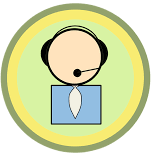 2. Hire Virtual Assistants (VA) To Respond Promptly To Enquiries
Using virtual assistants (VA) from overseas where labour costs are inexpensive, can be a prudent move for your business.
On top of being able to answer enquiries (or perhaps manage the live chat mentioned above), they can also handle your day-to-day admin tasks.
Using a VA is even better if you plan to offer 24 hour service – as it can be costly and difficult to run a 24 hour service in Australia alone.
But the main reason we recommend using a VA, is so enquiries can be quickly responded to.
Having a quick response time can make a huge positive impact on your customer service as it shows the customer that your business will respond quickly to their needs.
Furthermore, it ensures that they will not shop at a competitors store while they wait for a response from you.
It also takes the fear out of buying when the customers know there's a real person on the other end they can talk to.
Naturally when they trust your business, they will have no qualms buying products or services from your store, rather than someone else's.
You can hire VAs from several sites like Upwork, PeoplePerHour, Task Rabbit and RemoteStaff.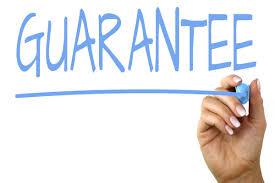 3. Offer An Immediate, No-Questions-Asked Refund Policy
Most business owners would recoil at the thought of offering a no-questions-asked refund policy.
They fear that they will be taken advantage of and that it will run them out of business.
We can confidently say this is not the case for the majority of businesses.
Of course, you may have a few freeloader types that simply refund a product right after they buy it.
However, as long as your product or service does what you say it does and does not mislead customers – refund rates will not sky rocket all of a sudden, just because you have a good refund policy in place.
If you split-test a "100% money back guarantee," you'll usually find that this INCREASES sales, beyond what the refunds cost you.
This is simply due to what's called "risk reversal." By offering a money back guarantee, you (the business owner) have taken risk away from the customer (who had the risk of paying money and not getting the product they wanted), and taken it upon yourself.
This always results in an increase in sales because you have taken the fear out of buying for the customer.
The only thing stopping a customer who is on your website and wants to buy your product, is fear. They fear not getting the product shipped out to them, having the product not perform as expected and generally having a bad experience.
If you can remove this fear of buying by taking on the risk yourself, you will undoubtedly find your sales increasing.
Additionally, if you do decide to offer a money back guarantee, make sure the customers know it! Don't hide your offer in a convoluted returns policy – this is pointless.
The customer must know that you (the business owner) are willing to take on the risk, so every product page should clearly state your guarantee.
If this guarantee is unknown to the customer when they buy, no risk reversal will occur and you will not see any increase in sales.
If you cannot offer a 100% money back guarantee, we recommend at the minimum, having a conditional returns policy (i.e. if the product is not up to specification or faulty, you will replace it or refund the money upon certain conditions).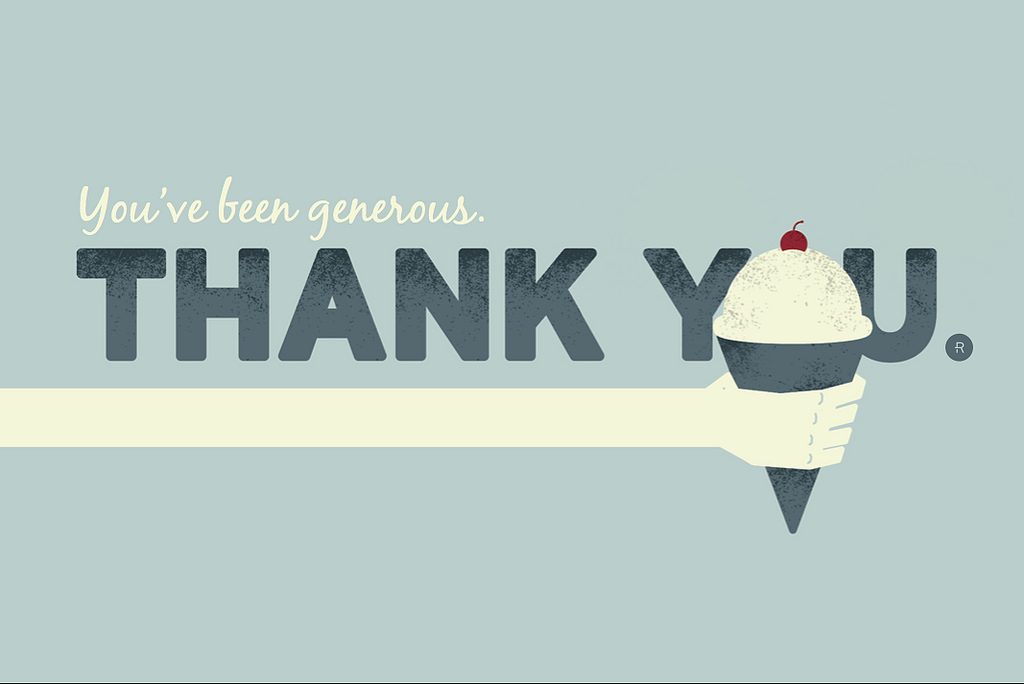 4. Sincerely Thank Your Customers
All business owners must admit that their business (and consequently their lifestyle) would not be possible without the patronage of their customers.
It then makes sense that you should sincerely thank your customers for supporting your business.
We would like to emphasise on the word, sincerely.
Most eCommerce stores simply send out an automated email, right after the purchase – however this is hardly sincere, and the customers know it.
Most online shoppers today are sophisticated enough to know that most non-personal emails they get are automated and sent out in masses.
If you truly want your customer service to stand out from the crowd, you can achieve this by putting a system in place that sincerely shows thanks to your customers.
These could be additional (physical) gifts sent out along with their purchase, hand-written thank you notes put into the product shipment or public acknowledgement of your best customers (with their permission) in your newsletter or blog post.
Like the other methods of improving customer service, this will also show an out-sized return on investment.
Any resources used into delighting the customer, will lead to repeated sales, increased customer life time value and more referrals for your company.
Going over and beyond on these "thank you" packages, has the potential to turn some of your customers into "champions."
These champions will publicly announce on their social media, how great a company you are, create unpaid video testimonials on Youtube and generate more followers for your eCommerce store, completely free of charge.
All because they feel appreciated and cared for by your company.
At the very least, if your budget only allows you to do the automated "thank you" emails, you can inject a bit of humour and personality into the email itself.
CDBaby has a great example of injecting personality into a "thank you" email (taken directly from their website):
Thanks for your order with CD Baby!

Your CD has been gently taken from our CD Baby shelves with sterilized contamination-free gloves and placed onto a satin pillow. A team of 50 employees inspected your CD and polished it to make sure it was in the best possible condition before mailing. Our world-renowned packing specialist lit a local artisan candle and a hush fell over the crowd as he put your CD into the finest gold-lined box that money can buy. We all had a wonderful celebration afterwards and the whole party marched down the street to the post office where the entire town of Portland waved "Bon Voyage!" to your package, on its way to you, in our private CD Baby jet on this day.

We hope you had a wonderful time shopping at CD Baby. In commemoration, we have placed your picture on our wall as "Customer of the Year." We're all exhausted but can't wait for you to come back to CDBABY.COM!!

Thank you, thank you, thank you!

Sigh…

We miss you already. We'll be right here at store.cdbaby.com patiently awaiting your return.

Was the product you received defective or damaged? Check out our Return Policy.

All your friends at CD Baby
Sell your music on CD Baby and in stores worldwide
This famous piece generated 20,000 citations from this single email (a ton of influencers were talking about it on their blogs and communities) and a boatload of positive responses from customers.

5. If You Ship Physical Products, Make Sure It Arrives Promptly
Most eCommerce store owners don't pay much attention to their shipping service.
However, we believe it would be a big mistake to ignore one of the most important processes in your business.
After all, if your products don't reach the customer on time (or don't reach them at all), how can provide good customer service?
There is a reason why giants like Amazon and eBay stress the importance of distribution and shipping so much – because it is the lifeblood of the business.
OPMC's CEO, Chris Bryant has a comprehensive write-up of the state of shipping in Australian eCommerce – a highly recommended reading if you want to improve your shipping services for your customers.
This article covers what the giants (Amazon and eBay) are currently doing and planning to do, in Australia (in terms of shipping and distribution). It also discusses how small and medium businesses can compete with bigger players that threaten to swallow the market whole.
The article also discusses the future of shipping, how customer expectations are evolving, and the experimental shipping methods that are being tested today, such as drone and on-demand delivery.
Additional resources: 5 Proven Strategies To Improve Customer Retention
In conclusion, we hope this article gave you some ideas on how to improve the customer service for your own eCommerce store.
Please don't forget – customer service is an investment, not an expense!