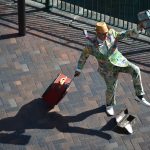 The majority of Australia banks seeking deals and investments with fintechs in the next 12 months as they continue their transformation as digital businesses.  The Australian findings from EY's 2018 Global Banking Outlook show 80% of Australian banks looking to set up new partnerships or joint ventures in both core and new strategic markets.
Digital bank Xinja this month raised more than $1 million in equity crowdfunding. And Australia's fintech industry is pushing for the fast adoption of stalled private company equity crowdfunding legislation to help more Australian small-to-medium sized businesses access the funds they need to grow and other banks are following suit.
To read full article, click here.